Now Celebrating Our 8th Year!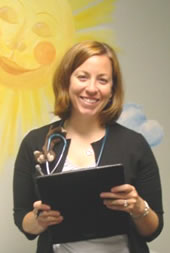 Office of Diana Lopusny, M.D., F.A.A.P.

Welcome to our practice. We are pleased you have chosen us for your pediatric care. We look forward to a lasting and happy relationship with your family.

Our office supports integrative medicine and firmly believes that a full body approach to treating each patient is very important.
Happy Winter! Please remember to wash your hands regularly to prevent the spread of disease. Eat lots of great foods to keep the immune system healthy and make sure to call Dr. D for any concerns!
******************
NEW PATIENTS
If you would like your child to be cared for by our growing practice, please follow our New Patient Procedure here...

******************
NOTE: Our office asks that you please pay all balances at the time of the next visit. If a balance is over 90 days old and you are UNABLE TO PAY, we will require you to reschedule your appointment. No exceptions. Thank you.
******************
"Everything is Healable" - Kate Gorman
******************

Remember - your kitchen is your pharmacy!
Board Certified General Pediatrician

Supportive of home births

Our patients include newborns to young adults

We use naturopathic medicine when suitable in combination with traditional medicine

We accept all private insurance and Husky plans

We are conveniently located in downtown Milford near Milford Hospital.

Bridgeport Hospital admitting privileges
Office Hours

Monday, Tuesday, Thursday , & Friday
9:00 a.m. to 4:30 p.m.
Wednesday
9:00 a.m. to 1:00 p.m.
News
School Physicals
Please call the office to schedule school physicals for the summer; we are already booking them into August and September!
PLEASE NOTE! We ask for one week to prepare all health forms for school.
Awards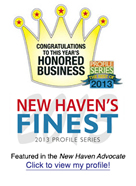 Featured in the New Haven Advocate
Click to view my profile!
Click an image to view our office!